Some (holiday) food for thought
For me, food is one of the highlights of the holiday season.
Actually… let's be serious.  Eating is one of my most favorite activities, in general, at any time of year.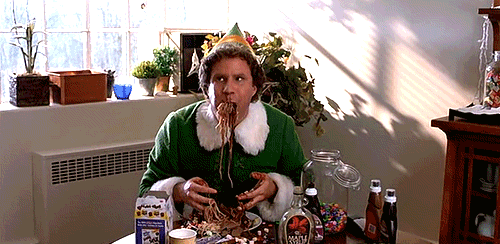 However, the act of gathering with family and friends and chowing down on some lovingly prepared holiday food is particularly special to me.  And that's what I appreciate so much about agriculture; the food that our farmers cultivate has an ability to bring people together.  I've been lucky to get to experience this through the monthly Polk County Friends of Agriculture Breakfast.
The Friends of Agriculture Breakfast is held on the third Wednesday of each month from 7:00 am to 8:00 am at the 4-H Building in Columbus, NC.  That requires a 6:00 am (or earlier) wake-up call for most folks who attend.  I am consistently amazed by number of people who come out each month to show their support for our agricultural community, despite the early nature of the event.
The staple Breakfast menu includes sausage, eggs, bacon, and grits, and we strive to feature food from local farms as best we can.  We also make a point of preparing a "special item" dish each month, depending on what's in season.  This month, we baked up some apples from a local orchard and we also made pancakes with eggnog syrup.  You read that right. Eggnog. Syrup. You can find the recipe here to try the sugary, buttery, eggnog-y deliciousness for yourself.
Whether it's gingerbread cookies, holiday ham, eggnog, or whatever it may  be – we hope that you all enjoy your holiday food traditions and the company you share it with.  Happy holidays from GRO and the Polk County Ag Economic Development team!
---